Pantyffynnon Station
A restoration success
Having visited the Station at Pantyffynnon, near Ammanford today, I was not surprised to discover that this very special building has been short-listed for National Railway Heritage Awards this December. Network Rail, who own the building, have recently completed extensive renovation works giving this building a new lease of life, thanks to significant grant funding from the Railway Heritage Trust.
After restoration: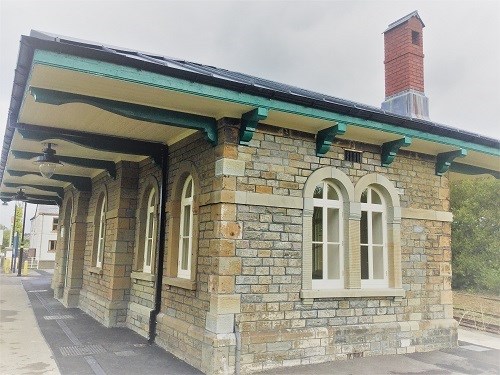 Before restoration: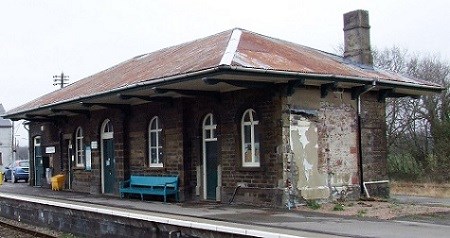 After restoration: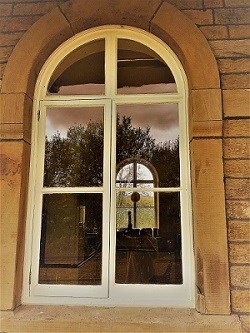 Before restoration: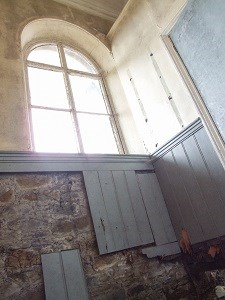 So what is so special about Pantyffynnon Station?
Network Rail Asset Engineer Darren McKenna explains that 'the station building is a rare example of a 'Brunel chalet' which was a standard design by the famous railway engineer Isambard Kingdom Brunel'.
The Station Building and the signal box, have a Grade 2 Listing. The Listing marks and celebrates a building's special architectural and historic interest, and protects it for future generations.
Network Rail own more listed assets than any other organisation in the UK. They worked closely with Carmarthenshire's Built Heritage Officer, James Yeandle, to ensure that the building was sympathetically restored whilst allowing the building to come back into full use.
Darren McKenna explains 'the restoration work has been a great benefit as we have restored a Brunel-style chalet that represents and exemplar of high quality architectural railway restoration. The building is now an asset to the local community' 
What were the main challenges?
As with any restoration project, there were challenges. Over the years, the building had been altered, extensions had been added and features such as the chimneys had been lost. The local community were able to help by sending in their old photographs which provided evidence of how the station looked originally.
The beautiful sandstone tooled window surrounds were very dirty so great care was taken to find a method of cleaning that was effective but also preserved the detail to the tooled dressing.
The building had also become very damp so lime plastering was reinstated on the internal walls and a ventilated limecrete floor was installed as these are materials that allow the building to 'breath'. The reinstatement of the chimney provided an additional ventilation system allowing airflow and prevention of damp.
Network Rail, the contractors, the Built Heritage Team and The Railway Heritage Trust, worked closely together to overcome the challenges resulting in an exceptional building restoration to be proud of. The project also offered a great learning experience to Tywi Centre Carpentry students who were able to work alongside contractors, Towy Projects, on the carpentry repair work at the Station.
I have my fingers crossed that Network Rail and this special Carmarthenshire building are successful in the National Railway Heritage Awards. The awards ".. recognise, acknowledge and reward, for the public benefit, the very best in restoration, conservation and re-use of our historic railway infrastructure. "